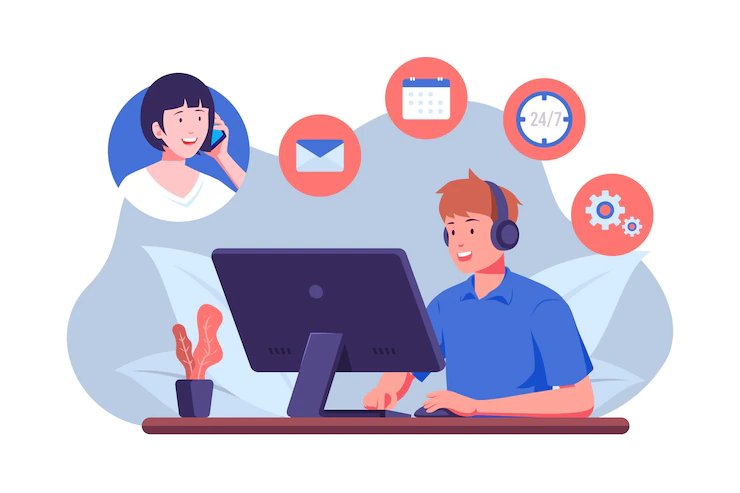 IT Outsourcing is a strategic way for businesses to tackle traditional software needs using cutting-edge technology stacks and software development services. For digital transformation and enterprise modernization, businesses turn to IT outsourcing organizations. Subcontracting IT services to offshore or nearshore software development companies situated anywhere in the world is known as IT outsourcing. Due to the cost-effectiveness and availability of skilled personnel, India has been the most considered choice for outsourcing. 
With our superior software outsourcing services, Saven is a prominent IT Outsourcing firm that gives businesses the freedom to keep up with the changing dynamics of the modern world.
Apart from cost-effective solutions, outsourcing offers a variety of benefits, including innovative technology tailored to specific business needs, a large pool of competent personnel, faster software delivery turnaround times, and more time to focus on core capabilities. Our engineers can help you accelerate your growth by eliminating risks, expediting deliveries, and providing agile solutions.
Many companies throughout the world have recognised the practical benefits of software outsourcing in today's challenging business environment. Outsourcing software development provides businesses with operational cost reductions, shorter time-to-market cycles, and access to cutting-edge software development skills. Saven offers a wide range of software outsourcing services, including full-cycle development of new software and web solutions, as well as legacy application re-engineering and augmentation, application integration, and ongoing maintenance and support. 
Saven's has a large pool of experienced individuals with a wide range of talents who can be hired on a dedicated or as-needed basis. Saven places a high priority on training and keeping his staff up to date on the latest technologies, industry standards, and best software development practices.

Expertise is available
Expertise in a variety of technologies and business disciplines, including web application programming and the development and integration of sophisticated web-based or standalone enterprise systems.

Dedicated teams
IT experts with a wealth of knowledge and expertise. We are able to acquire and retain the best-of-breed IT specialists because of our excellent hiring approach, internal training, and processes.

Project-Based Model
Your partner company manages the entire development process, from specification to workflow, timelines, and quality assurance testing.

Protection of Confidentiality and Intellectual Property
Clients' confidential information and software artifacts are protected by a comprehensive set of policies and procedures (source codes, specifications, etc.).
Cost-cutting
Greater quality and dependability requirements must be maintained while being competitive.

Communication that is unbroken
Effective communication, a productive and secure communication flow, and a well-established knowledge management infrastructure are essential to enable information interchange and management
Main Advantages of Outsourcing

Global talent pool access
You can access professionals who are in short supply or unavailable locally by outsourcing.

Time savings are significant
You won't have to waste time advertising, interviewing, selecting, and training new in-house employees when you deal with an outsourcing vendor. You can only increase your employees' qualifications and provide varied stuff.
Ability to quickly scale-up
Without wasting time on the activities outlined above, you'll be able to deal with new clients and take on new projects.

Cost management
Outsourcing can help you free up funds to invest in other areas of your organisation.
Looking for a business to outsource your project?