With a holistic approach to modernization, your firm will be able to achieve a faster time-to-value.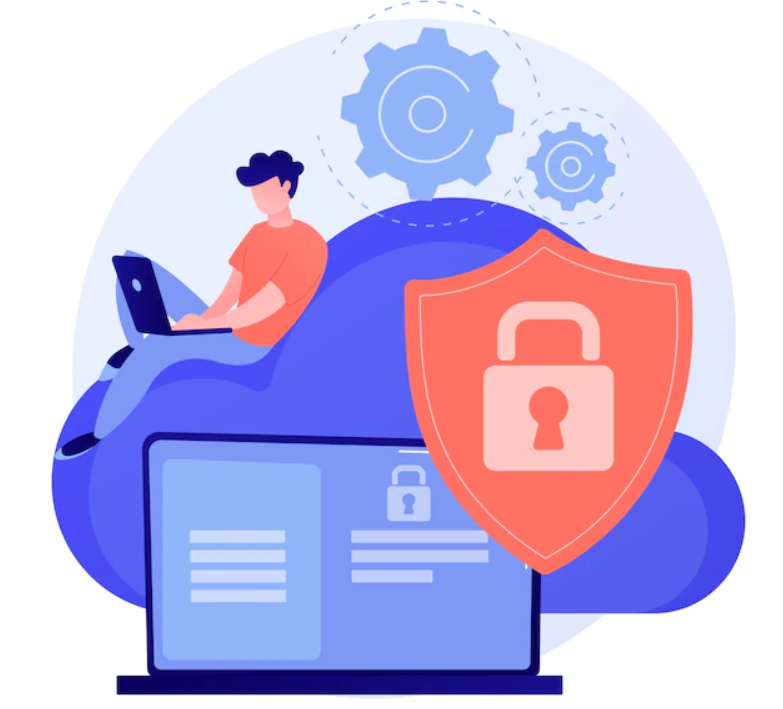 Cloud computing is a technology that uses the internet to store and manage data on remote servers, then allowing users to access that data via the internet. Users can work remotely with this type of technology. Customers who use cloud computing do not own the actual infrastructure; instead, they rent it from a third-party supplier. Our Cloud and Platforms services cover every step of the modernisation process, ensuring that it is a long-term strategy for all stakeholders. We don't just show companies what transformation looks like; we help them plan for it and implement it with a holistic approach that is guided by outcomes, powered by insights, and future-ready. 
On-demand self-service, broad network access, resource pooling, and quick elasticity are all important properties of cloud computing. Cloud computing has become so popular due to its ease of use and cost-effectiveness for businesses. Optimal Server Utilisation, On-demand cloud services (pleasing client), Dynamic Scalability, and Virtualisation approaches are some of the benefits.
Services include the following

SAAS(Software-as-a-Service)
Examples:DigitalOcean, AWS,GCE.

PAAS(Platform-as-a-Service)
Examples: AWS Elastic Beanstalk, Windows Azure.

IAAS(Infrastructure-as-a-Service)
Examples: Microsoft Office Live, Dropbox.
Our platforms and cloud solutions

Modernization of the cloud
Turn your cloud workloads into an opportunity to improve the way your company runs. We are your transformation partner, assisting you in embracing cloud-native modernization by aligning your people and processes with the agile, all-encompassing opportunities it offers.
Implementation and modernization of the technical platform
Put an end to the excessive expenses of legacy platforms with an implementation strategy that priorities long-term cost and resource efficiency. From information security to CI/CD automation, our technical professionals work with you to determine your most crucial areas for improvement. 
Pipelines for CI/CD
For clients' projects, this involves the setup and administration of continuous integration and deployment pipelines. Automated unit testing, integration testing, code coverage, and analysis phases are all included in these pipelines.  
Support for production system
We give committed resources to supplement your production support staff. Our assistance team would If necessary, follow existing procedures or suggest new ones. Resolve cloud and application issues in collaboration with the rest of the team.

Platform for connected IOT
With a connected IOT platform, you can increase your organisation's agility and scalability, giving you a competitive advantage in a digital-first world. We make sure that data and insights guide your strategy so that you can deliver amazing experiences at any time. 

Managed cloud AMD platform services
Managed Services that combine Cloud and Platform knowledge to help you manage and grow as a modern organisation ensure business continuity. We don't just lift and shift and leave you hanging.
Cloud computing best providers
Amazon EC2 & S3: Is a popular web service that allows you to construct and manage virtual machines with OS systems installed. EC2 is far more complicated than S3.
Now we'll look at some examples of cloud computing, which are listed below:

Dropbox, Facebook, and Gmail are just a few of the services available.
The cloud can be used to store files. It has the advantage of being simple to backup. They automatically synchronise files from the desktop. Dropbox allows users to view files and has a free storage space of up to 1 terabyte. To manage and store data in real-time, a social networking platform requires robust hosting. Click-to-call capabilities from social networking sites and access to the Instant message system are all possible with cloud-based communication.

Medical assistance
Medical experts can host information analytics and perform diagnostics remotely using cloud computing. Healthcare is another example of cloud computing because it allows other doctors around the world to instantly access this medical information for speedier prescriptions and updates. Medicine, public and personal health care, E-health services, and bioinformatics are all examples of cloud computing in health care.

Education
This is useful in higher education institutions that provide benefits to universities and colleges, hence Education will now be included in cloud computing examples. Google and Microsoft offer a variety of free services to staff and students at various educational institutions. They are used by a number of educational institutions in the United States to enhance efficiency and save expenses.
Financial services, banking
Consumers use cloud computing service providers to store their financial information. They serve as online backup services for tax records.
Looking for a business to outsource your project?